Oil Seeds or Fruit Preparation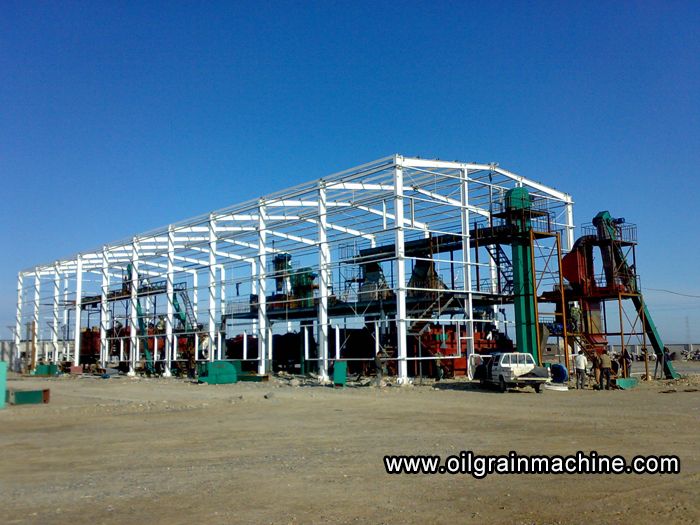 Seed Handling & Processing Plant
The whole Edible Oil production line including three workshops: Seed Handling & Processing Plant workshop, pretreatment&prepressing workshop, oil extraction workshop and oil refining or further processing workshop,these are suitable for all kinds of oil seeds, such as sunflower seed, rice bran, copra,palm,soybean, corn germ,cottonseed,peanut,rapeseed, sesame seed and so on.

We're here to help: Easy ways to get the answers you need.
Product Introduction
We design, manufacture and install Seed Handling & Processing Plant based on the latest technology.

This process involves :
Seed reception

Handling & Conveying (By Z-Elevators & Belt Conveyors)

Pre-cleaning

Day Storage & Weighing System

Conditioning of Seed (specially for Groundnut POD)

Stabilisation of Aflatoxin

Decorticating

Post Cleaning

Colour Sorting

Grading

Toasting

Blanching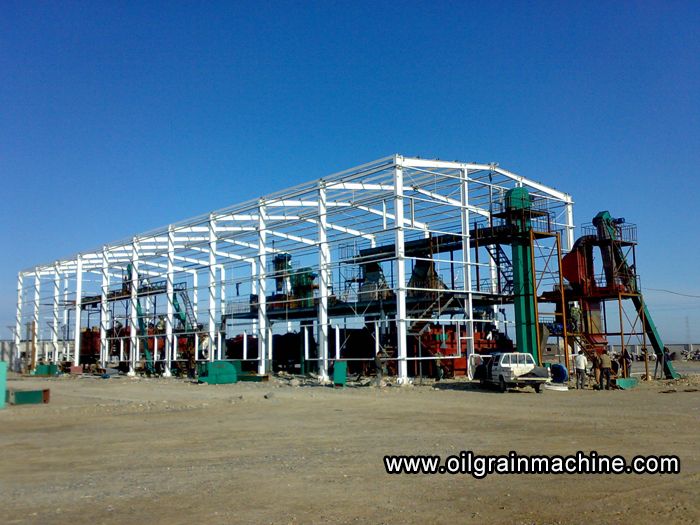 Oilseed Pretreatment and Pressing Machine
Type:
Oilseeds pretreatment and pressing
Processing Material:
soybean, sesame, corn germ, camellia seed, palm fruit etc
Capacity:
30-5000T/D
Major Equipment:
vibrating screen, stoner, crusher, magnetic separator, softening machine (conditioner), germ roll, etc.
Application:
pretreatment and pressing oilseeds including soybean pretreatment, rapeseed pressing, corn germ pressing, peanut pressing, cottonseed pressing, sunflower pressing, rapeseed pressing, rice bran pretreatment, castor seed pressing, and copra pressing
Technical parameters
Edible Oil Mill Machinery, Cooking Oil Mill Machinery,Vegetable Oil Mill Machinery
Seed Handling & Processing Plant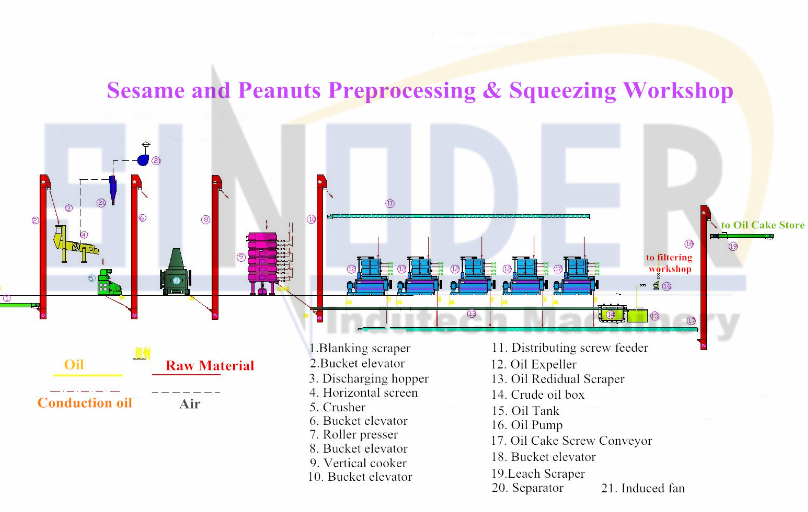 FAQ