Oil Seeds or Fruit Preparation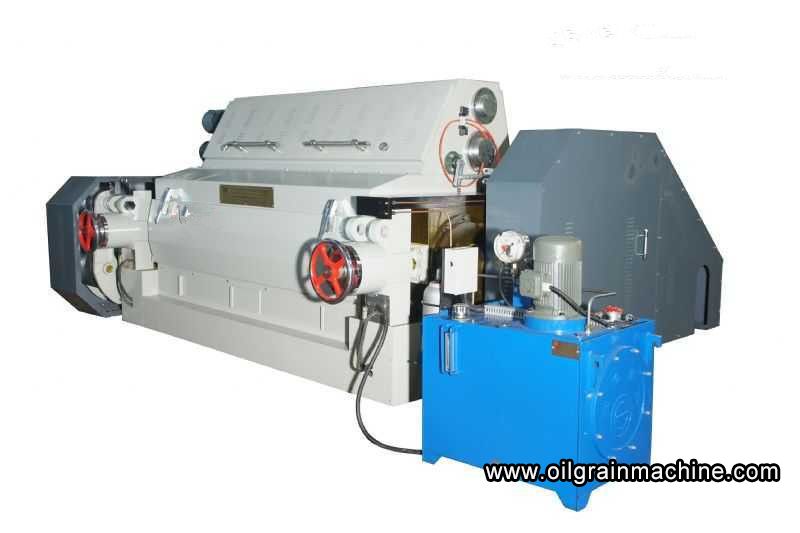 Flaking Mill
Flaking Mill is used for pressing blank of vegetable seeds contining oil.
It can increase seeds surface area,decrease seeds thickness,improve seeds ability of absorbing water and heat.So as to meet the technical requirements of flake cooking and oil pressing.


We're here to help: Easy ways to get the answers you need.
Product Introduction
Flaking Mill mainly used for flaking the vegatable oil plants, make the embryo to the maximum consistency.
YYPY series flaker mainly used for flaking the vegatable oil plants, make the embryo to the maximum consistency. This equipment has high capacity,works stably,and the pressure of the hydraulic system is stable and reliable. There is Roll between the device also has a buffer device between the rollers to reduce th collision so as to prolong the rollers service life.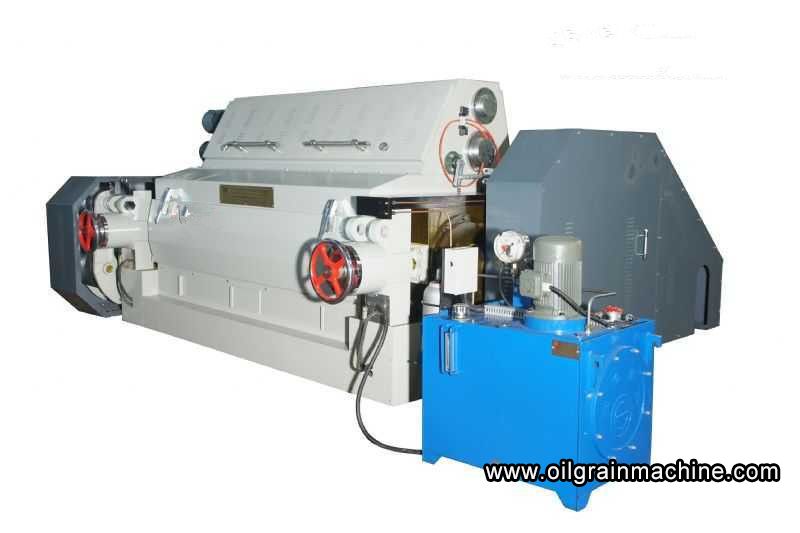 Flaking Roll Features
1.Large capacity, smooth operation and low noise level
2. Stable and reliable hydraulic system
3.Compact structure facilitating adjustment
4.Advanced impact-proof mechanism enabling accurate adjustment of roll gap through caliber on the oil cylinder so as to ensure desired flake thickness.
5.Improved roll working life due to the impact proof mechanism that enables easy roll adjustment to ensure ideal roll gap.
6.Incorporating famous brand Swiss bearings featuring long working life.
7.Square bearing structure featuring ideal sealing effect with thin lubricating oil improving lubricating effect, reducing lubricant consumption and lengthening bearing working life.
8.Metal blocking plates on roll ends facilitating easy adjustment on all directions to ensure ideal sealing effect.
9.Reduced distance between feeding roll and flaking roll material spillage.
10.Incorporating high-strength magnet separator eliminating entrance of metal into roll gap.
11.Incorporating Centrifugal Casting Roll supplied by China First Heavy Machineries with 30—35mm alloy layer, 140mm-150mm thick roll skin, and HS75º±2 hardness.
12.Spring-pressed scraper enabling easy adjustment of scraping thickness on the rolls by means of the nut on the spring.
13.Easy bearing installation and dismantling.
14.Bearing capable of being dismantled by 50 Ton/kg hydraulic Jack. (We supply bearing dismantling tools except hydraulic jack)
Technical parameters
Flaking Roll Machine Parameters
| | | | |
| --- | --- | --- | --- |
| Model | YYPY2x80×100 | YYPY2x80×125 | YYPY2x80×150 |
| Capacity | 100~150t/d | 180~200t/d | 300~350t/d |
| Main motor | 30kw~6 poles /2 sets | 37kw~6 poles/2 sets | 55kw~6 poles/2 sets |
| Roll size | 800×1000mm | 800×1250mm | 800×1500mm |
| Roll RPM | 281r/min | 281r/min | 281~320r/min |
| Flake thickness | 0.25~0.35mm | 0.25~0.35mm | 0.25~0.35mm |
| Feeding motor | 0.55kw | 0.55kw | 0.75kw |
| Feeding roll RPM | 84.7r/min | 84.7r/min | 84.7r/min |
| Oil pump motor | 1.1kw | 1.1kw | 2.2kw |
| Hydraulic system working pressure | 3~3.5Mpa | 3~3.5Mpa | 3.5~4Mpa |
| Overall dimensions | L2150×W2230×H2020 | L2400×W2230×H2020 | L2650×W2230×H2140 |
| Total weight | 10T | 13T | 16T |
FAQ
Flaking Mill,flaking roll, flaker,Oil seeds flaking mill, oil seeds flaking roll