Oil Refinery Plant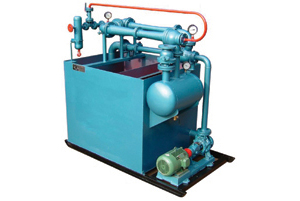 Water Jet Vacuum Unit Working With Water And Steam In Series
Water Steam Jet Vacuum Unit Working Withwater And Steam In Series

We're here to help: Easy ways to get the answers you need.
Product Introduction
Water Jet Vacuum Pump Unit Working With water And Steam In Series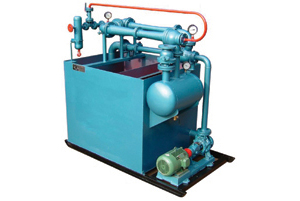 Based on SPBZ-W series water jet vacuum unit, the vacuum unit working with the water and steam in series is added with one ormore anti-corrosion steam jet pumps, which can largely increase the vacuum degreefor the single group of the water jet vacuum pump, and are widely applied in the industries like the chemical industry, pharmacy, textile, food, brewing, metallurgy,environmental protection and labs etc for the vacuum absorption, filtering, concentration, dry, crystallization, transportation, deoxidization and oxygenationetc.
It is the ideal product to replace Roots vacuum unit.

Water Steam Jet Vacuum Unit Parameters




Note:
①Measurement condition: gas temperature 20℃, the atmosphericpressure 1013.25hpa( amount to 760mmHg), the relative humidity70%, the water temperature 15℃.
②the air-suction speedallowance±10%
③The value of the vacuumdegree in the meter means the pressure less than the standard atmosphericpressure.
Technical parameters
Water Jet Vacuum Unit

FAQ