Vegetable Oil Process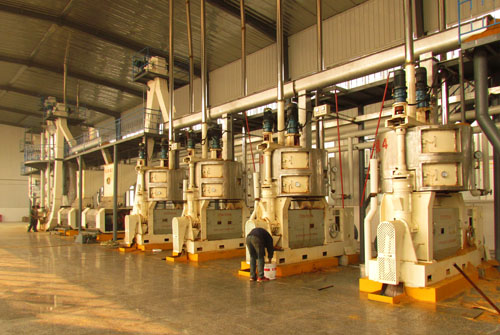 vegetable seed oil production line:oil press,oil extraction,oil refinery plant
We're here to help: Easy ways to get the answers you need.
Product Introduction
Full set 3T-5000TPD vegetable seed oil production line
Oilseeds scope also: soybean, rice bran, peanut, sesame, sunflower seed, rapeseed, cottonseed, corn germ, copra, castor bean and so on.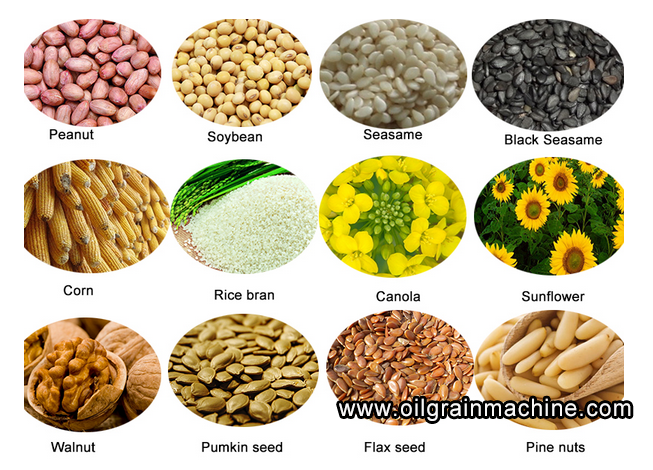 Vegetable Seed Oil production Line including: Oil Pretreatment and Prepressing equipment, Oil Extraction equipment, and Oil Refinding equipment
Pretreatment Section in vegetable oil processing plant
In the vegetable oil processing plant, before the extrusion of oil from oil seeds, an oil pretreatment process is typically undertaken to improve the efficiency of production and to ultimately save on costs.
In the oil processing plant, the pretreatment process typically involves working procedures of removing impurities from oil materials.
These impurities include the following items:
1. Organic impurities, such as stems and leaves, cord and chemical fibers.
2. Inorganic impurities such as soil and metal.
The entire oil processing plant generally includes: cleaning, sieving, hulling, separation, cracking, particle making, frying, softening, flaking, drying, and expelling oil materials.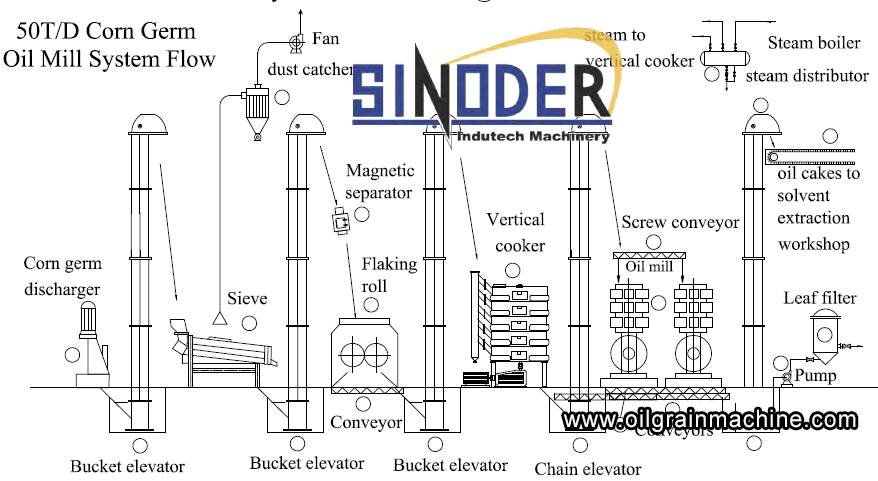 I. Oil pretreatment and prepressing equipment
Cleaning section, crushing section, flaking section, softening section, oil pressing section.
Function of oil pretreatment production line :
1. Create a good production environment
2. Minimize the total oil loss, increase oil yield and output, also improve the quality of oil and cake meal.
3. Comprehensively utilize impurities and offal.
4. Perfectly match extraction production line, designing different production processes according to different oilseed.
II. Solvent Oil extraction machinery Plant:
1.Adopting negative pressure evaporation can ensure excellent oil quality
2.Extraction system is highly adaptable and can adapt to different raw material
3.All equipment is provided with exhaust gas absorption systems with excellent absorption effect
4.Full energy-saving design utilizes heat energy for many times and saves steam consumption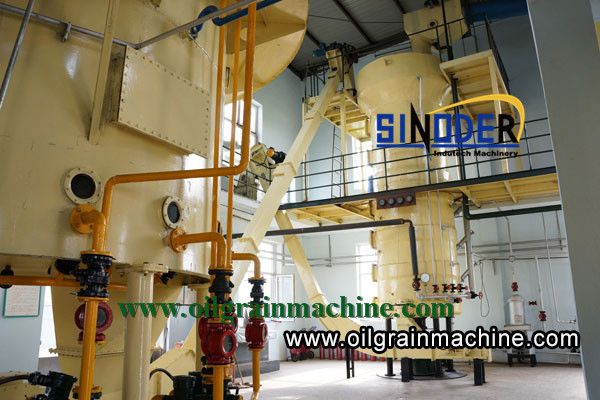 III.Crude oil refining machinery
Quality requirements of crude oil:
1. Moisture and volatile matter of crude oil:≤0.25%
2. Impurity content of crude oil:≤0.2%
3. Acid value of crude oil(mgKOH/g):≤7
Crude oil → degumming and deacidification→ decolorization →deodorization → refined oil.
Main Process of castor oil extraction
1. Degumming and deacidification: The gumming is moved by phosphoric acid and hot water.
2. Decolorization: This step is used to adjust the color of the oil. You can control the color of the oil according to the requirement of your market.
3. Deodorization: The function of this step is to move the special smell in the oil. This is an important standard for refined oil.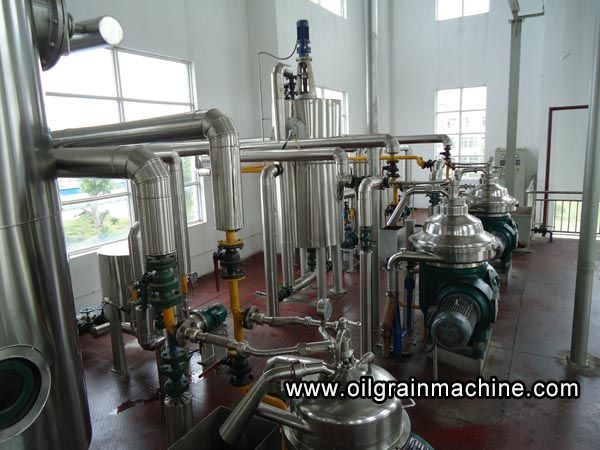 FAQ:
1. How can I get your quotation or project?
Please tell me your flowing information:
What is your raw material?Sunflower,soybean,coconut,peanut,rapeseed or other?
How much raw material do you want to process per day or per hour?
Do you need crude oil or refined oil?
2. How can I believe in your company?
We have more than 30years in all kinds of vegetable oil material machine production,and we have all kinds of production certificates,such CE,BV, ISO9001 and more,please visit our website: http://www.oilgrainmachine.com and you will know more of us.
3. What is your sales-after services?
Please don't worry,dear,if we have chance to cooperate with each other,once we signed the contract,we will build special project service team for you,from the drawing to the production,we will have special workers for all process tracking.And we will arrange our special engineers to go your project site for installation and guidance.
4. What is your MOQ?
At the moment,about the quantity,we have no special requirements,even if you just order one sets,we will do our best for you.
5. What is material of your machine?
Usually,the parts which contact with oil directly and the important are stainless steel,other part is carbon steel or Si-Mn steel and other.And we can design it according to your requirements.
Such Our machine is of high quality, such as valves from Siemens, bearings from SKF,gear box from SEW, etc.. Automatic welding machine, X-ray test machine, steel rolling machine and others are equipped completely, which won customers' trust from Europe, America, Mideast, Romania, etc.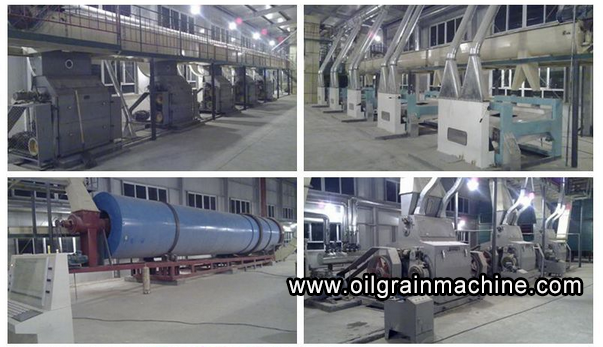 Sinoder Indutech Machinery Group supply the complete set of Cooking oil production line machinery including sunflower oil production line, palm oil production line, soya bean oil production line, peanut oil production line, cotton seeds oil production line, maize corn germ oil production line, clamelia oil production line, rapeseeds oil production line, canola oil production line, coconut cropra oil production line, shea oil production line, groundnuts oil line, sesame oil production line,black seeds oil production line, jatropha seeds oil production line,moringa seeds oil production line and other cooking oil processing plant.
if you want to know more, pls feel free to contact us.
Technical parameters
FAQ