Auxiliary Equipments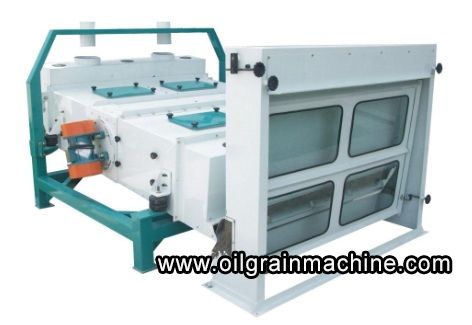 Vibratory Cleaning Screen grain separator machine System
The vibratory sieve separator classifier is used primarily for grain cleaning in the milling of wheat, durum, corn (maize), rye, soybeans, oats, buckwheat, spelt, millet and rice as well as in storage elevators. It separates coarse and fine impurities from grain via screening and classifies a broad range of materials according to size. In addition to its main field of application, the classifier is also employed successfully in feed mills, seed cleaning plants, oilseed cleaning and cocoa bean grading plants.

We're here to help: Easy ways to get the answers you need.
Product Introduction
Vibratory Cleaning Screen grain separator machine
TQLZ-series H-efficiency vibratory cleaning screen is mainly used for screening, separating large, medium, small and light impurities mixed in the grains, which can be widely used in milling, feed, rice milling, winery, chemical factory, food, oil extracting, corn processing and other industries to clean and grade raw material. This equipment has the advantages of low noise, stable operation, high processing capacity, less energy consumption, good cleaning effect, excellent sealing effect without dust outside. Use it together with winnowing machine for better efficacy.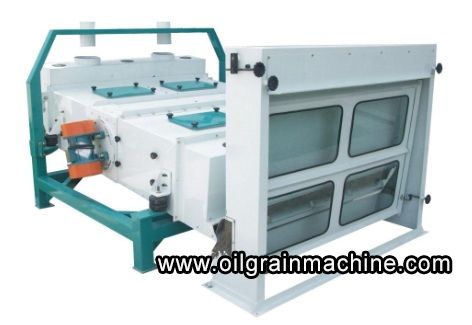 Vibrating Sieve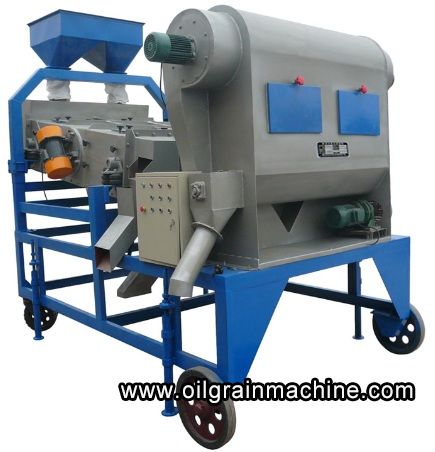 Mobile Vibrating Sieve Machine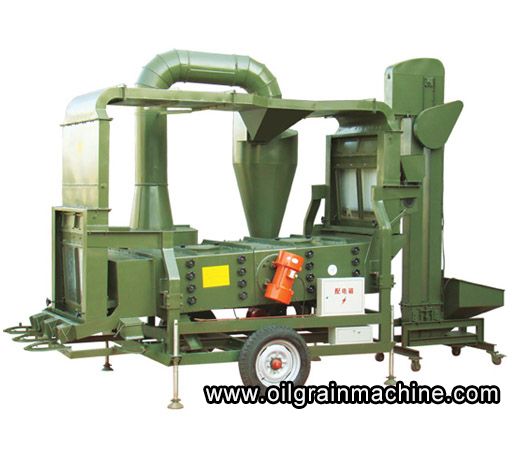 Mobile Grain Vibrating Screen Separator Machine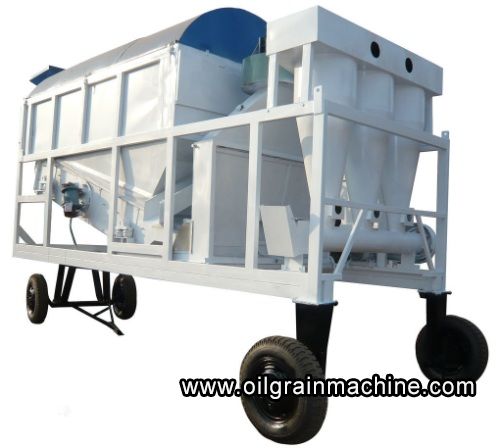 Mobile Trommel Screen Machine
Technical parameters
Vibratory Cleaning Screen grain separator machine Parameter
Type

Capacity
(t/h)

Power
(kw)

Vibration

frequence
(r/min)

Angle (°)

Amplitude(mm)

Wind amount
(m³/min)

Weight
(kg)

Size
(mm)

TQLZ80/150

4-6

2×0.25

920-950

0-45

0-6

50

520

2500×1300×1500

TQLZ100/150

6-8

2×0.37

920-950

0-45

0-6

60

650

2555×1618×1519

TQLZ125/200

8-10

2×0.37

920-950

0-45

0-6

75

960

3045×1618×1565

TQLZ180/200

11-15

2×0.75

920-950

0-45

0-6

16/120

1000

3045×2202×1753
FAQ
Vibratory Cleaning Screen, grain separator machine,grain sieve Vibratory Cleaning Screen grain separator machine,destoner