Oil Expeller Oil Mill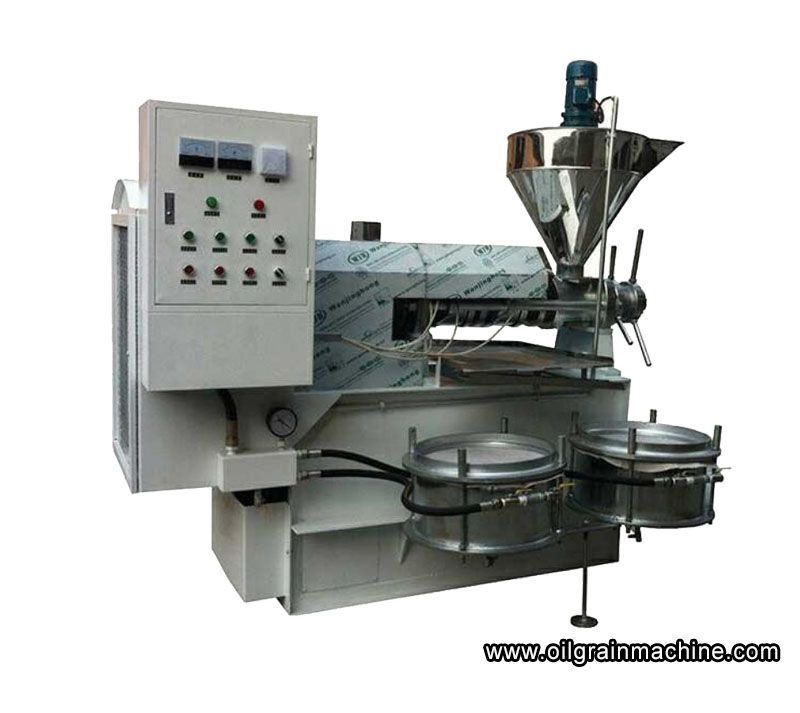 Oil Press Machine

Edible oil press machine, which is also called oil expeller,
oil extraction machine or oil mill.

Suitable Seeds: Peanut, Soybean, Rapeseed, Sesame,
Sunflower seeds, Walnut, Almonds, Pumpkin seeds,
Corn germ, Cashew, Camellia seeds, Tea seed, Palm,
Pepper seeds, Chili seeds, Til seeds, and also Jatropha
seeds, Castor seeds,Cottonseed and Tung seeds for biodiesel.

We're here to help: Easy ways to get the answers you need.
Product Introduction
Edible oil press machine, which is also called oil expeller, oil extraction machine or oil mill, It can be used for various raw materials, such as soybeans, peanuts, cotton seeds, rape seeds, sesame seeds, sunflower seeds, canola seeds, coconut seeds, tea seeds, palm seeds and jatropha seeds.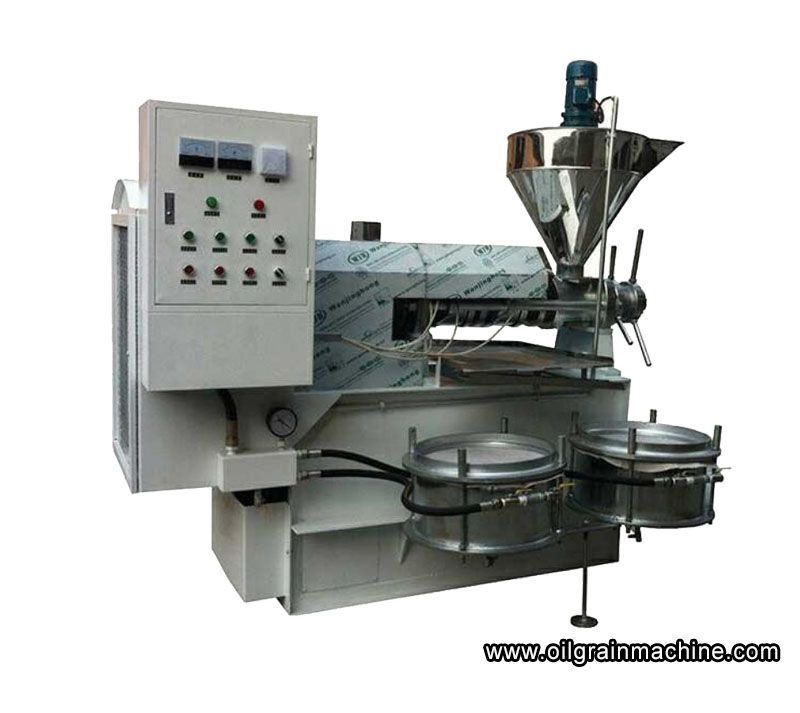 Raw materials feeder : the raw materials can go to the oil press machine through the feeder .

Vacuum filter : the crude oil go to the vacuum filter . In the filter , the pgysical impurities will be removed , which make the crude oil very clean and can be cooking directly .



Cake outlet :

after the oil pressing section , the raw materials will be divided into two parts , one part is vegetable oil and the other part is raw materials cake . The cake can be used for animal feed .



Control panel :

in the control panel , there are several buttons . The heating system can make the temperature of pressing enviroment about 120 degree , which can make perfect pressing section working enviroment . When the temperature is higher than 120 degree , the heating system will be cut off automatically . The design of heating system can guarantee the service life of the oil press machine .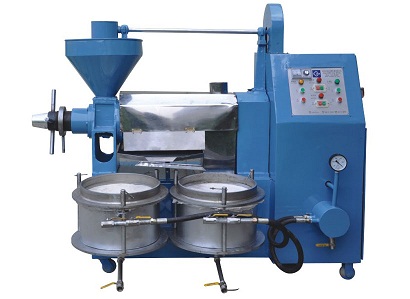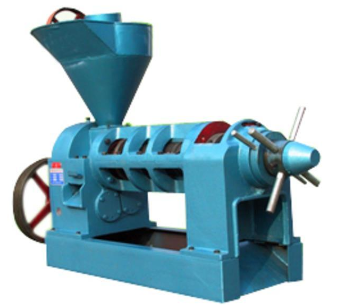 Hot Oil Press Machine and Cold Press Oil Machine
Sinoder brand Oil Press Machine:


Advanced design, reliable performance, simple operation and convenient maintenance;

Its main features are:

High oil yielding rate— Comparing with old-fashioned equipment, the normal oil yielding rate can be improved by 4%-6% and 2-3 kgs oil yielding for every 50 kgs groundnut kernels, which can achieve a considerable economic benefit for a whole year.

Energy-saving: It can save 40% electric power for equal output and can save 30 Yuan electric power cost per day if calculating at 6 KWH/H energy-saving on average.

Saving labor: It can save 60% labor for equal output and 40% labor cost per day for one or two people are able to make production.

Widely-used: It can be used to completely press more than 20 kinds of oil crops, such as peanuts, sesame, vegetable seeds, soybean, oil sunflower and flax by third levels for one time.

Pure oil quality: The vacuum oil filtering is used to remove residue so as to ensure the pure oil quality and meet the standard of health quarantine.

Small land-using: An area of 10-20 m 2 workshop can meet the need of production.
Technical parameters
Technical datas Of the oil press machine
Model
6YL-80
6YL-100
6YL-120
6YL-160
Dia.
φ 81mm
φ 101mm
φ 123mm
φ 160mm
Screw speed
47r/min
38r/min
35r/min
32r/min
Power
Motor
5.5kw
7.5kw
11kw
22kw
Vacuum pump
0.55kw
0.75kw
1.1kw
1.1kw
Heater
2.2kw
2.2kw
2.2kw
2.2kw
Capacity
80-100kg/h
150-200kg/h
250-300kg/h
500-600kg/h
Weight
880kg
1250kg
1500kg
1800kg
Size (mm)
1500×1200×1750
2000×1300×1850
2100×1300×1850
2300×1300×1950
Model
6YL-60
Screw shaft diameter
φ 53mm
Screw speed
64r/min
Power
Motor
1.5-2.2kw
Vacuum pump
0.18kw(VP—1.5)
Heater
0.9kw
Capacity
40-60kg/h
Weight
268kg
Size (mm)
1020×720×798

Oil Rate
Item
Weight(kg)
Oil Rate(%)
Oil
Cake
(kg)
(kg)
Peanut
200
48%
96
102
Soybean
200
15%
30
168
Rapeseed
200
38%
76
122
Sunflower seed
200
41%
76
122
Sesame
200
50%
96
102

Large Scale Screw Oil Expeller Machinery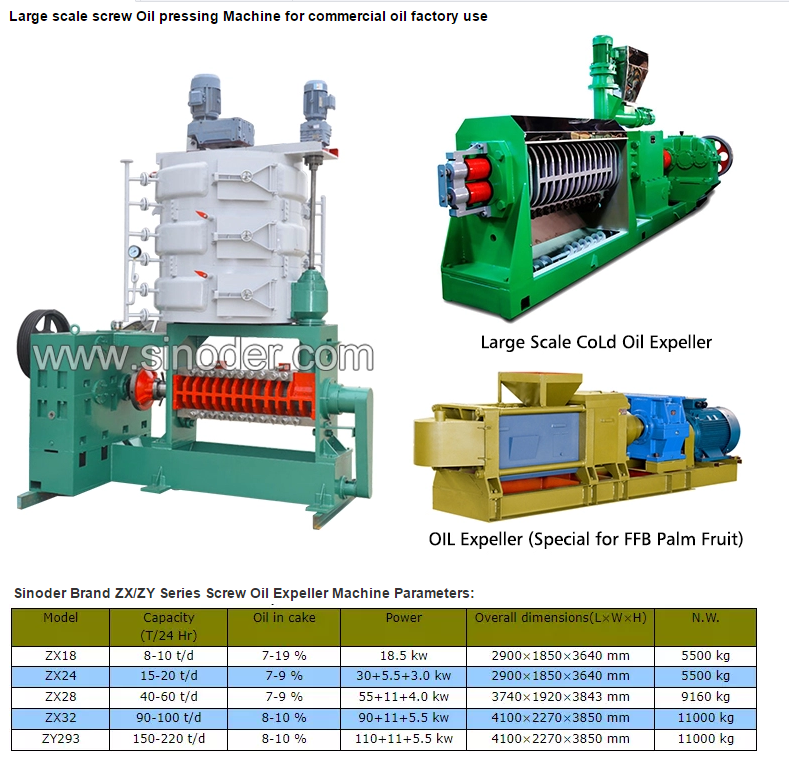 //yuntv.letv.com/bcloud.html?uu=ydpsjajz4y&vu=00bee9bbe7&auto_play=1&width=640&height=360&lang=zh_CN
FAQ